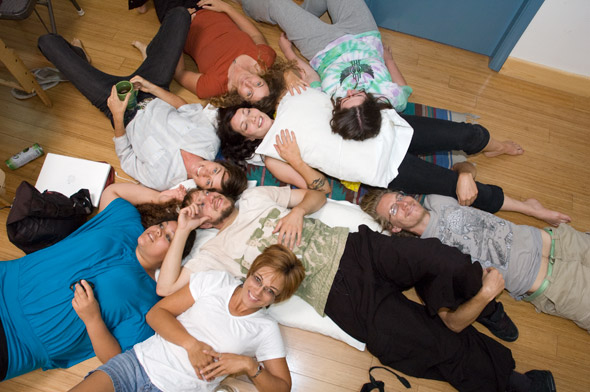 While attending The New Mexico School of Natural Therapeutics, students can expect to share their time with fellow students who have come from across the country and different places around the world… with a common interest in learning and practicing natural therapeutics with massage therapy.
Our curriculum has been so successful because of our student's experiences giving and receiving treatments on an almost daily basis, as well as, experimenting with recipes taught in the Living Foods classes.They often find themselves doing treatment trades with their fellow classmates to help remember some of the Shiatsu and Acupressure points discussed in the classes of Chinese Medicine. If students are "fortunate enough to be gifted with a healing (going acute) opportunity " they very often find that clay packs or hot bucket baths and cold sheet packs, which are discussed in our Nature Cure classes, are helpful in their processes toward balance.
Also, while as a student, you might find yourself visiting our local food co-op which is a short distance from The New Mexico School of Natural Therapeutics. There they have great produce, whole foods, and a deli that caters to students who need a quick bite, sandwich, or smoothie. In the event you are looking for a restaurant to visit while catching up on Anatomy and Physiology classes, NMSNT is not too far from a variety of restaurants that are Vegan and Vegetarian friendly.
Listen in: Don Cornwell discusses what prospective students can expect from the New Mexico School of Natural Therapeutics—
What should prospective students expect?