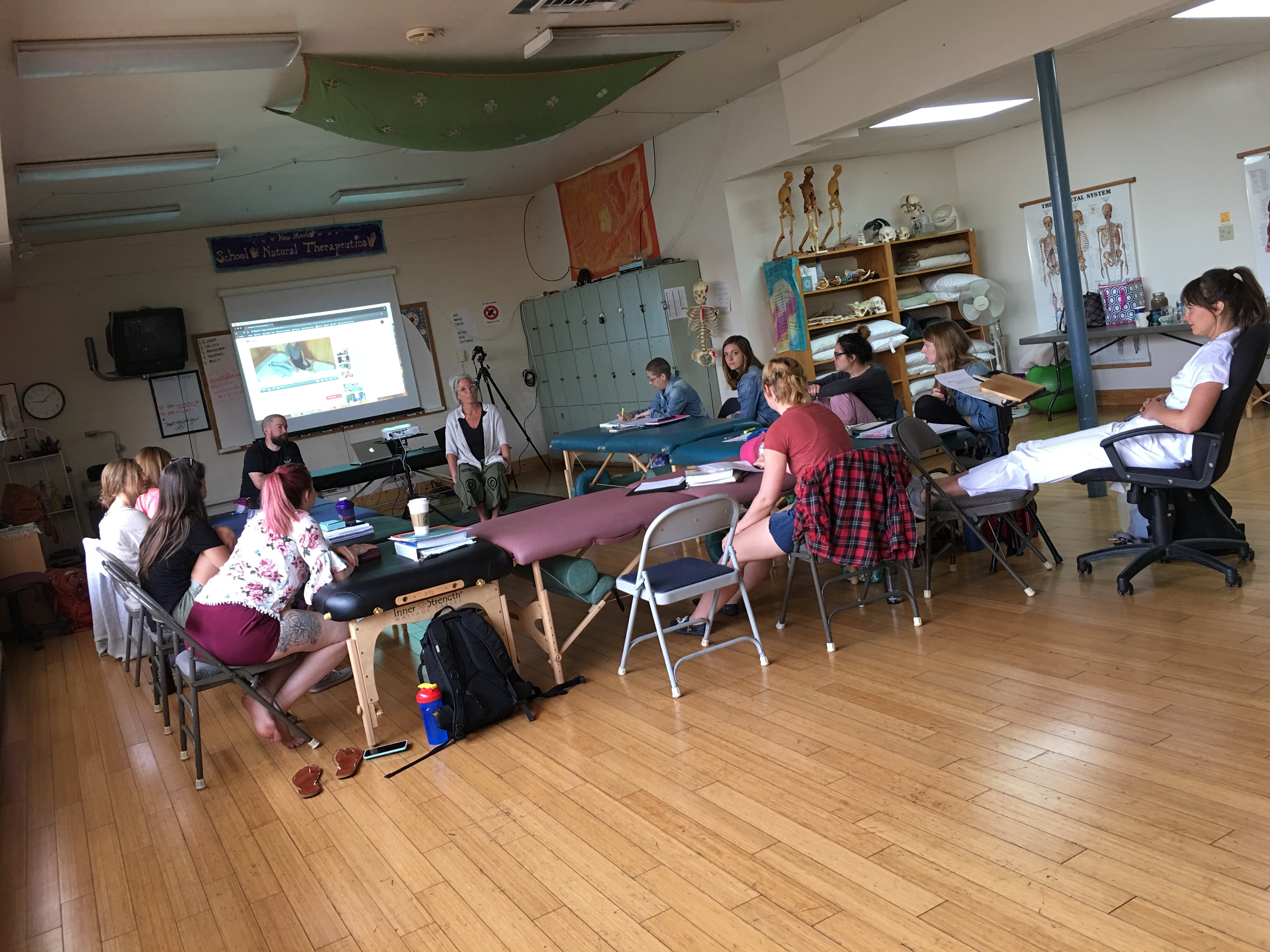 We don't offer government student loans for several reasons, all of which relate to providing you with the best education for the least amount of money. In order to have federal student loans, New Mexico School of Natural Therapeutics would need to be accredited by the Department of Education. This accreditation process would require extensive time and money. It would mean adding another staff member to produce and maintain the enormous amount of documentation necessary for the accreditation process, as well as to oversee the distribution of loans. We would be willing to charge you higher tuition, however, if it would enhance your education in natural therapeutics and bodywork. Instead, it would do just the opposite. Obviously, the Department of Education follows the conventional medical model of healthcare. To receive its accreditation, we would have to alter our curriculum. We would have to teach virtually the opposite of what you want to learn at New Mexico School of Natural Therapeutics. We would have to change the very reasons you are interested in our program. And you would end up paying more for less of an education.
For these reasons, we have chosen not to pursue federal accreditation. This limits your access to federal funding, but it in no way limits the quality of your education. The curriculum at New Mexico School of Natural Therapeutics meets every accreditation required to take the National Certification Exam and become a Licensed Massage Therapist in New Mexico and most states. We hope you will recognize that what is rare is often more difficult to obtain. If you are willing to commit to your education at New Mexico School of Natural Therapeutics, we will commit to exceeding your expectations, both personally and professionally.
Our programs are—
Approved by the U.S. Department of Immigration and Naturalization, the New Mexico Division of Vocational Rehabilitation, the Federal Workforce Investment Act (WIA), and the Veterans Service Commission.
Registered with the State of New Mexico Board of Massage Therapy.